Snow monkey resorts info &Gift Shop
The Snow Monkey Resort Info & Gift Shop is located only 1 minute away from ENZA Café. Come see us for all you monkey needs including souvenir, local snacks, rental & luggage services.
Snow Monkey Resorts Info & Gift Shop
1382,Hirao,Yamanouchi-machi,Shimotakai-gun,Nagano Prefecture
TEL 0269-38- 1739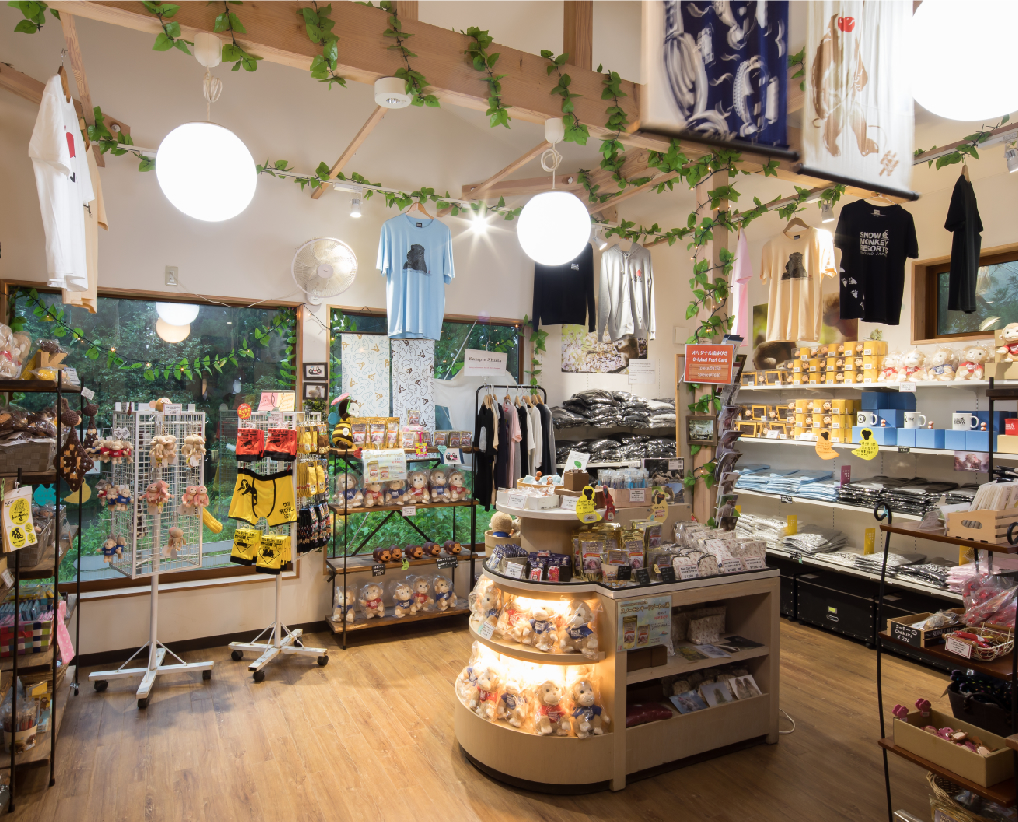 Original Goods & Souvenirs
オリジナルグッズ&お土産
【 OPEN 9:30〜16:00】As of 2021.3

Original Snow Monkeys merchandises and local specialties of Shinshu area that are only sold here at Snow Monkey Resorts Info & Gift Shop are now purchasable online!
Snow Monkey T-Shirts, Mugs and many other Snow Monkey related items are now available for our friends overseas!
Come and have a look at our Snow Monkey Resorts Online Store!
 Snow Monkey Resorts Shop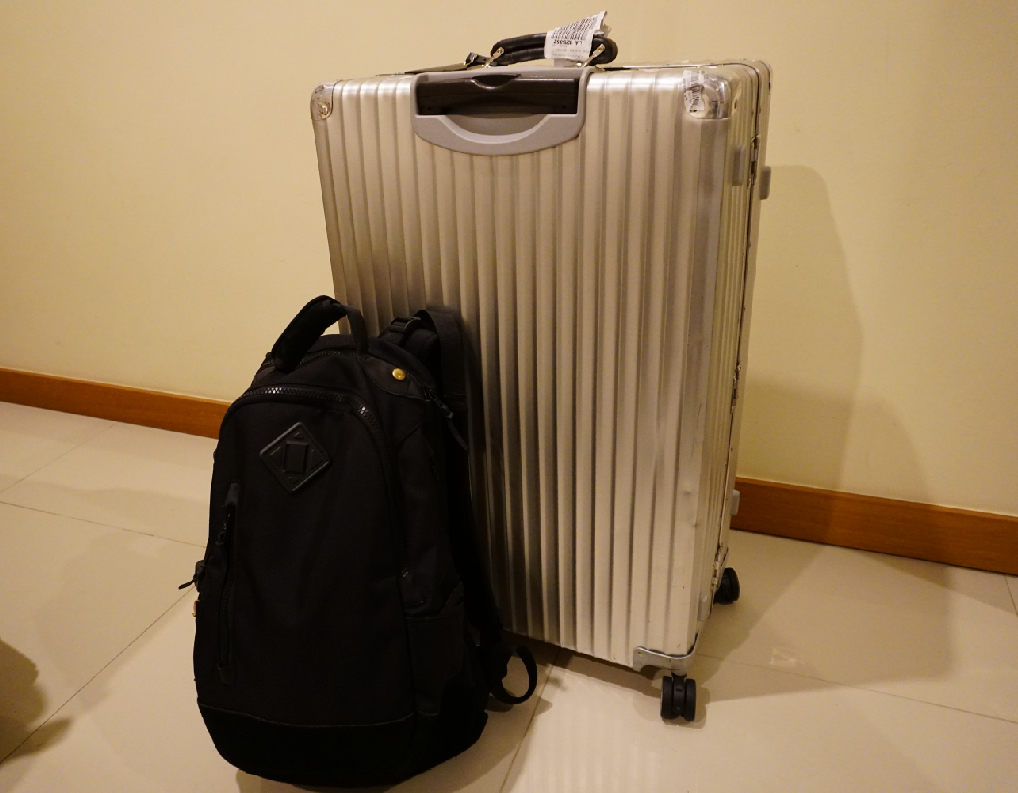 Luggage service
From the entrance you will have to walk 1.6KM to reach the Snow Monkey Park itself.
We are happy to keep your bag/suitcases for you while you enjoy the monkeys.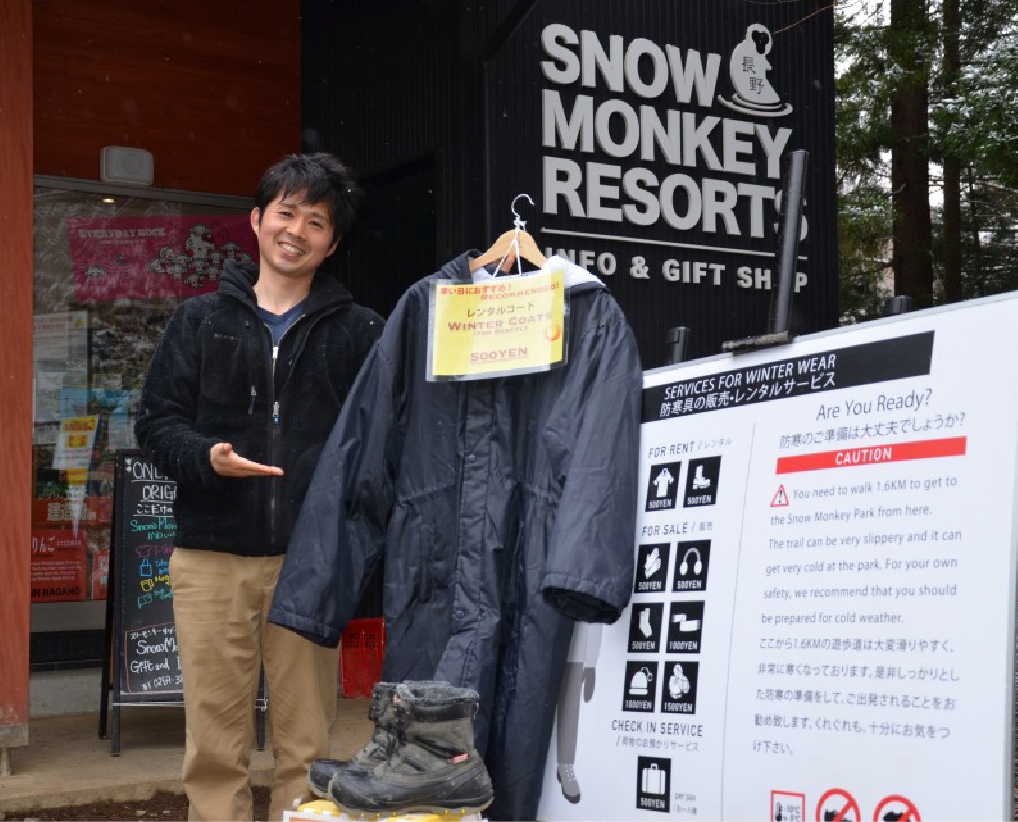 Winter clothing rental service
Snow boots & jacket rental service.
Winter outdoor goods also on sale.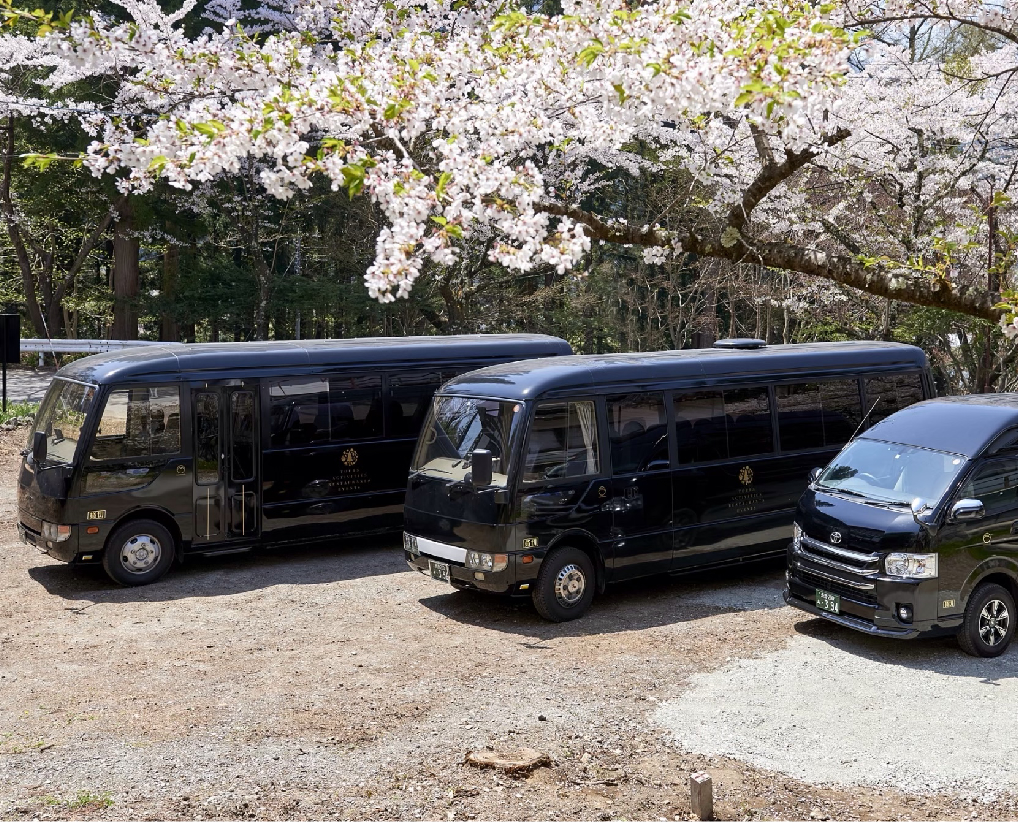 Bus parking lot
To reserve a bus parking space, please contact the Snow Monkey Resorts Info & Gift Shop( 0269-38-1739).